---
Our Veterinarians
---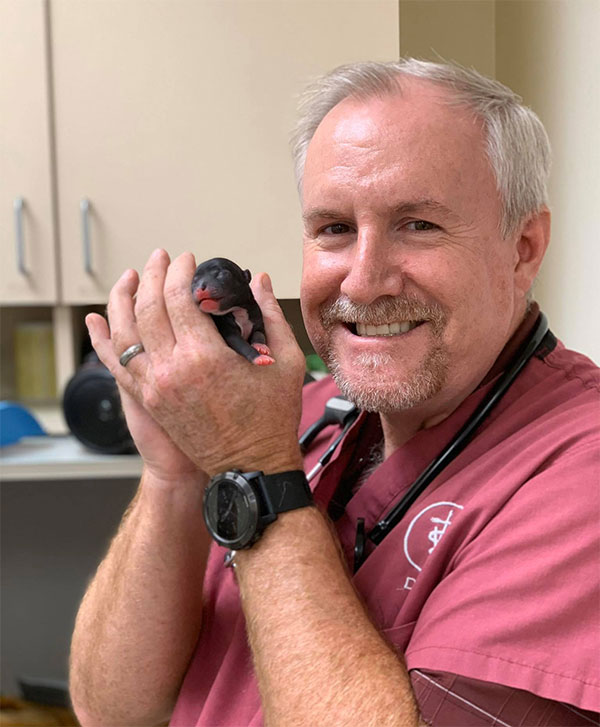 Dr. Geoff Campbell, Practice Owner
Dr. Geoff Campbell is the owner of Edinburgh Animal Hospital. He opened the office in the Edinburgh Commons East Shopping center on December 27, 2006. Dr. Campbell grew up in a Navy family and came to Virginia Beach in 1980 at the age of 12. He considers Virginia Beach and the Tidewater area home. He attended Lynnhaven Middle School and Cox High School. He received his undergraduate education from Virginia Tech and also attended Veterinary school at Virginia Tech graduating from the VA/MD Regional College of Veterinary Medicine in 1993. He returned to Virginia Beach to start his Veterinary career and a family with his wife Debbie. He worked at several small animal hospitals in Virginia Beach and Chesapeake before opening Edinburgh Animal Hospital. Dr. Campbell is thrilled to be a part of the growing Edinburgh area and loves the communities of Great Bridge, Hickory and Moyock. He loves to visit local schools and discuss Veterinary medicine and pet care. He and his wife have two children, Mason and Chelsea, who keep them busy with school, soccer and music activities. Dr. Campbell's interests outside of work are golf, fishing, hunting, surfing, soccer and rooting for the Virginia Tech Hokies. His family has two dogs, Maisey, a Border Collie, and Sidney, a Pembroke Welsh Corgi.
---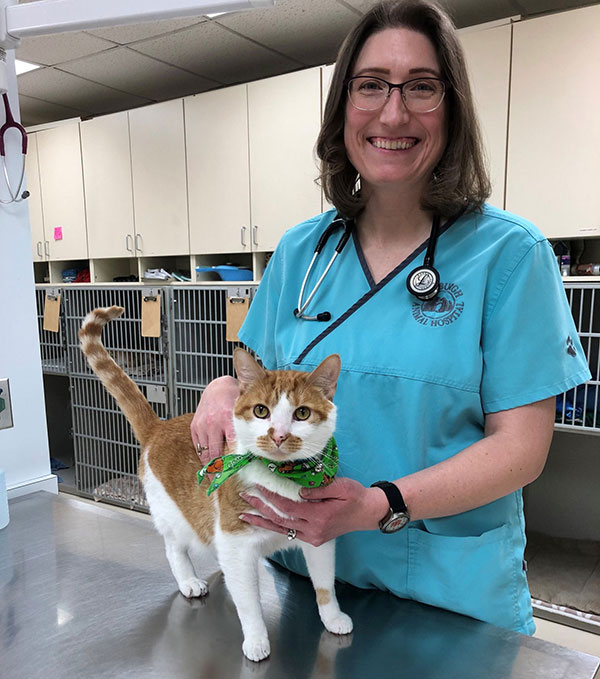 Dr. Rachel Mapes, Associate Veterinarian
Dr. Rachel Mapes an associate veterinarian with us at Edinburgh Animal Hospital. She joined the Edinburgh family in August 2009. Dr. Mapes grew up in Norwich, NY, but moved to Johnsonville, SC with her family at age 16. She graduated from Johnsonville High School and then pursued a B.S. in Animal Science at Clemson University [GO TIGERS!] She graduated from Clemson in 2001, followed by veterinary school at the University of Georgia. She graduated from vet school in 2005 and practiced as a mixed animal veterinarian in Cornelia, GA. Dr. Mapes moved to Virginia Beach in September of 2006 and worked at various animal hospitals in the Hampton Roads area as a relief vet. She is now very excited about working at Edinburgh Animal Hospital! In her free time, Dr. Mapes enjoys going to the beach, listening to local bands, and attending local high school football games. She also plays in an adult kickball league in the spring and fall with an organization called WAAR. Dr. Mapes has 1 dog, Corrine, and 1 cat, Jinxy.
---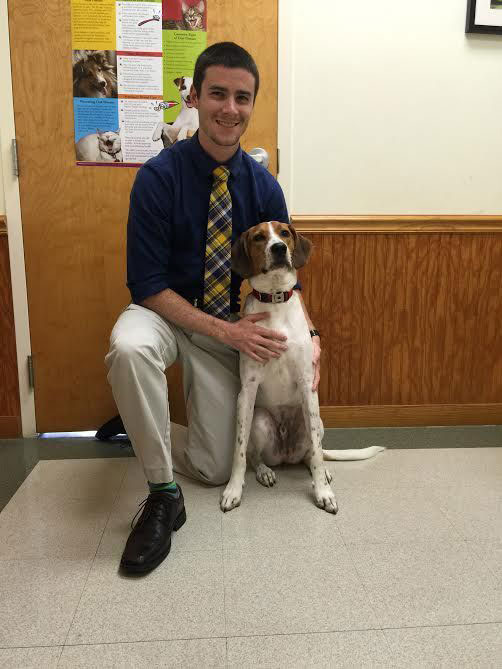 Dr. Shane Mulderrig, Associate Veterinarian
Dr. Shane Mulderrig an associate veterinarian with us at Edinburgh Animal Hospital. He joined the Edinburgh family in July 2015. Dr. Mulderrig grew up right here in Chesapeake, VA and is a Hickory High School grad. He graduated from James Madison University with a B.S. in Biology, and went on to pursue his veterinary dream at St. George's University, where he graduated with honors . Dr. Mulderrig continued on and spent his clinical year at North Carolina State University. He has a great focus towards Internal Medicine, Surgery, and Dermatology. In his spare time, Dr. Mulderrig is an outdoor enthusiast playing sports in addition to playing guitar, listening to local bands, going to the beach. Dr. Mulderrig also enjoys taking his dog Jameson jogging and to the dog park.
---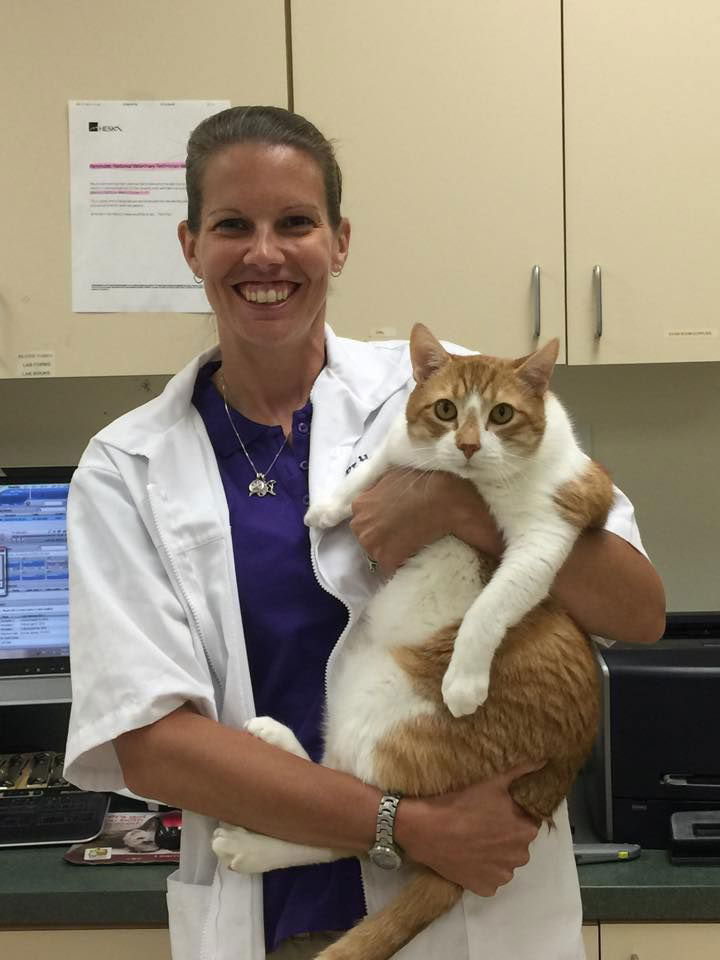 Dr. Heather Price, Associate Veterinarian
Dr. Heather Price is a native of Richmond,VA. She graduated from North Carolina State University, Summa Cum Laude, with a major in Zoology. Dr. Price graduated from The Ohio State University in 2004 with her Doctorate in Veterinary Medicine.
In her spare time, Dr. Price enjoys training and competing with her Australian Shepherds in conformation, obedience, herding, rally and agility. Dr. Price and her husband also run a small farm in Chesapeake, VA.
Dr. Price has special interests in reproduction, acupuncture, chiropractic, sports medicine, small animal surgery and internal medicine.
---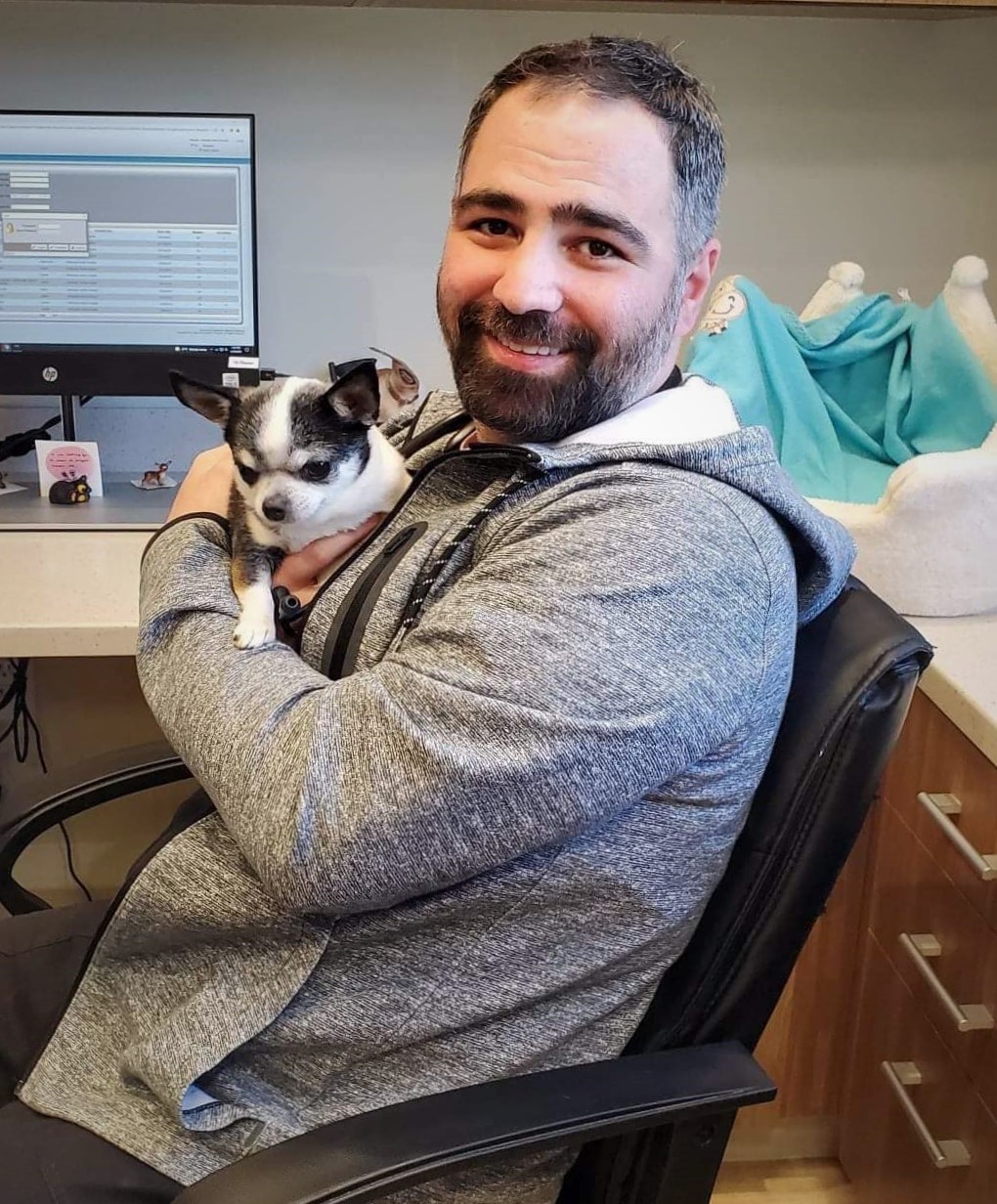 Dr. Mike Russo, Associate Veterinarian
Dr. Russo began his journey into veterinary medicine when he was just fifteen years old living on Long Island, New York and had a sick potbellied pig. The veterinarian who treated his pig hired him for a kennel position. For many years he accepted all types of veterinary positions including kennel assistant, receptionist and a licensed technician. After completing his undergraduate program at Long Island University, he went on a four-year journey to the beautiful country of Grenada in the West Indies where he spent three years learning veterinary medicine. After leaving Grenada he completed his clinical studies at Louisiana State University and appreciated the culture of New Orleans.
Upon graduation Dr. Russo returned to the very practice in his hometown which he began many years ago with a sick pig. Twenty years after stepping into the veterinary industry he chose to depart Long Island and join Edinburgh Animal Hospital. Now that Dr. Russo calls Virginia his new home. He spends his free time as an avid bookworm or exploring Virginia's state parks typically hiking, mountain biking, kayaking and is an enthusiastic member of a local astronomy club.
---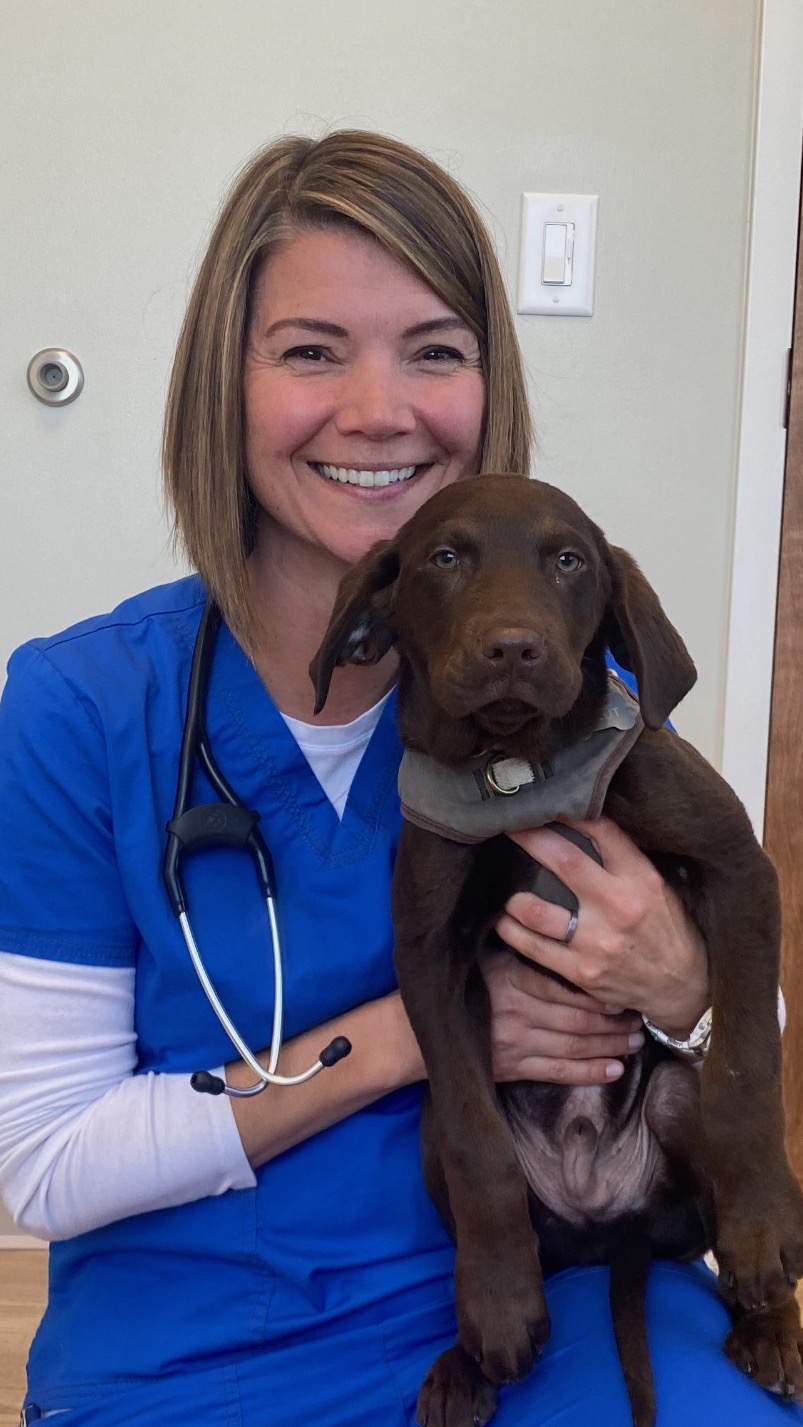 Dr. Becky Oberlander, Associate Veterinarian
Dr. Becky Oberlander, "Dr. O", was born and raised in Mechanicsville, VA. Her love of animals started at a very young age when she was parking her bike in the middle of the neighborhood streets to help caterpillars cross the road. She began volunteering at boarding kennels and veterinary clinics at age 14, and continued as an employee all the way through her college years at Randolph-Macon College in Ashland, Virginia.
She then earned her DVM from VMRCVM, also known as the veterinary college at Virginia Tech (Go Hokies!). While trying to stay warm in Blacksburg, she earned recognition for her interest in feline medicine and confirmed that she was not a "farm animal doc". She graduated in 2005, and has happily been in service to cats and dogs in small animal private practice ever since. Her interests include feline medicine and ophthalmology.
---
Dr. Lisa Hundley, Associate Veterinarian
Doctor Hundley is a Virginia Beach native with over 30 years of clinical experience. She started working in the veterinary field as an assistant and receptionist in 1984.She's always wanted to be a veterinarian and loves both dogs and cats. Dr. Hundley graduated from Princess Anne High School and Virginia Wesleyan University before earning her Doctor of Veterinary Medicine degree from Virginia Tech in 1990. Her veterinary background includes several years in Emergency Medicine, Private Small Animal Medicine, and Surgery. Dr Hundley's special interests are Internal Medicine, Soft Tissue Surgery, Dermatology, and Endoscopy. Having many community ties, she enjoys spending time with her friends and family, camping, fishing, trail riding, and traveling. She lives in Virginia Beach with her husband Joe, their 2 busy children Ian and Sophie, their dog Lulu, and LOTS of Fancy-Tailed Guppies.
---
Our Technicians & Assistants
---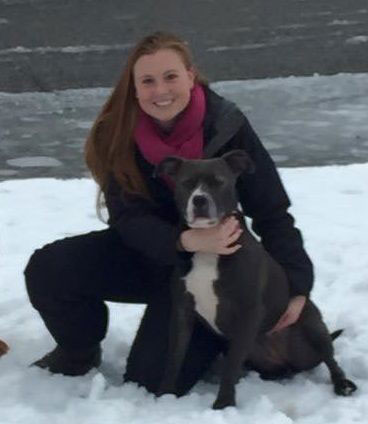 Julia, LVT/Assistant Manager
Julia has been with Edinburgh Animal Hospital since 2012. She is currently in school to become a veterinary technician and will graduate in the Summer of 2020. Julia is also one of our assistant supervisors. She has 2 dogs, a Pitbull and Bull Terrier, a cat and 3 horses. She spending her time outdoors, loves barrel racing with her horses and going on cruises with her husband.
---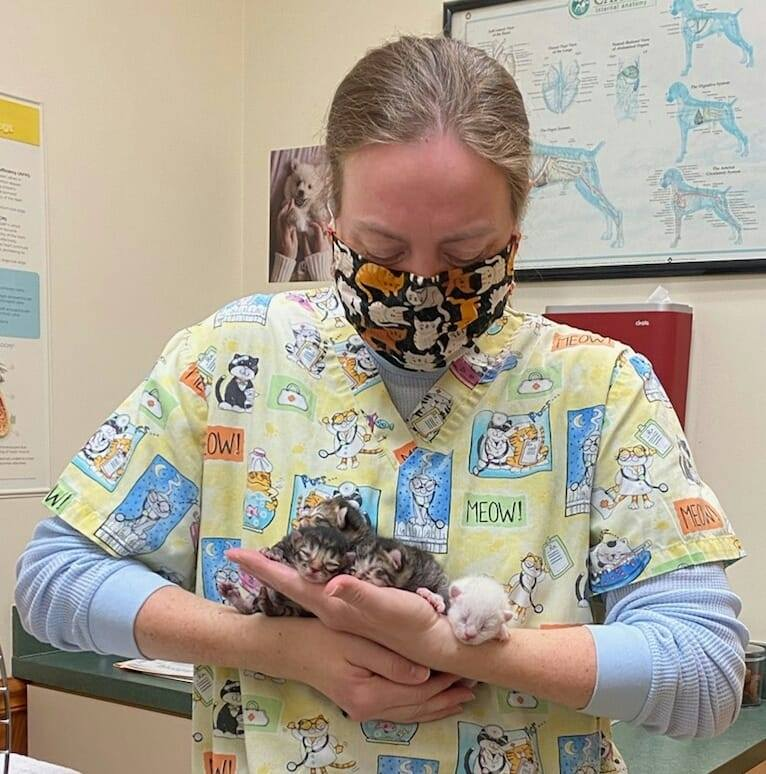 Amanda, LVT
Amanda is a native of Norfolk, VA. She graduated from the College of William and Mary in 1999 with a bachelor's degree in German. After graduation she returned to the Cat Hospital of Tidewater, where she had been working since her freshman year. That led to her decision to become a veterinary technician and she headed to Blue Ridge Community College where she graduated with an associate degree in Veterinary Technology in 2002 and obtained her Veterinary Technician license later that year. She continued to work at the Cat Hospital of Tidewater until it closed in the summer of 2018 and then began working at Edinburgh Animal Hospital in October 2018. She is an active member of the Virginia Association of Licensed Veterinary Technicians (VALVT) and has been on the VALVT Executive Board since 2004, holding such roles as Vice President, President-Elect, President and Immediate Past-President. Currently she serves as the VALVT Tidewater Regional Director. In her spare time, Amanda enjoys reading, shopping at thrift stores (usually for more books), taking day trips to Williamsburg, and hanging out with her cats Didymus, Shortie, Casper and Tiger.
---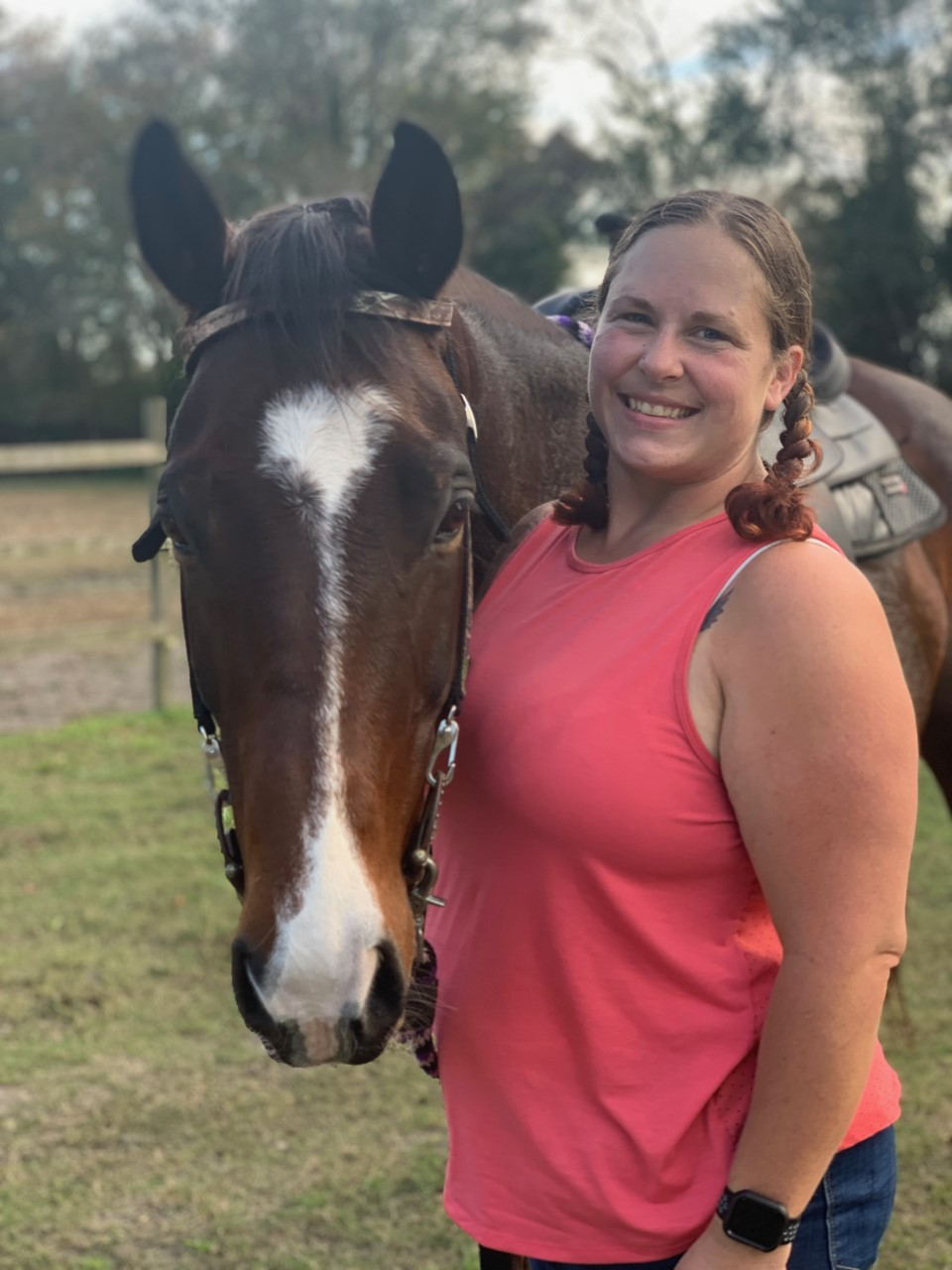 Jane, LVT
Jane has lived in Chesapeake, VA for most of her life. She started working in the veterinary field as a receptionist in April 2005. Over the years Jane eventually worked her way up to become a veterinary assistant, and now she is one of our LVT's. Jane has been working at Edinburgh Animal Hospital since June of 2017. While working at Edinburgh she decided to pursue her career as a Licensed Veterinary Technician through the Veterinary Technician Program at Tidewater Community College, graduating in 2021. Jane is a mother of 3 children, she has 4 horses, a donkey, lots of chickens and turkeys, 3 potbelly pigs, and 6 dogs. In her spare time, she likes riding her horses, going on motorcycle rides with her parents, or hanging out with her Heart Dog Stanley. Jane also enjoys learning about animal nutrition and small animal reproduction.
---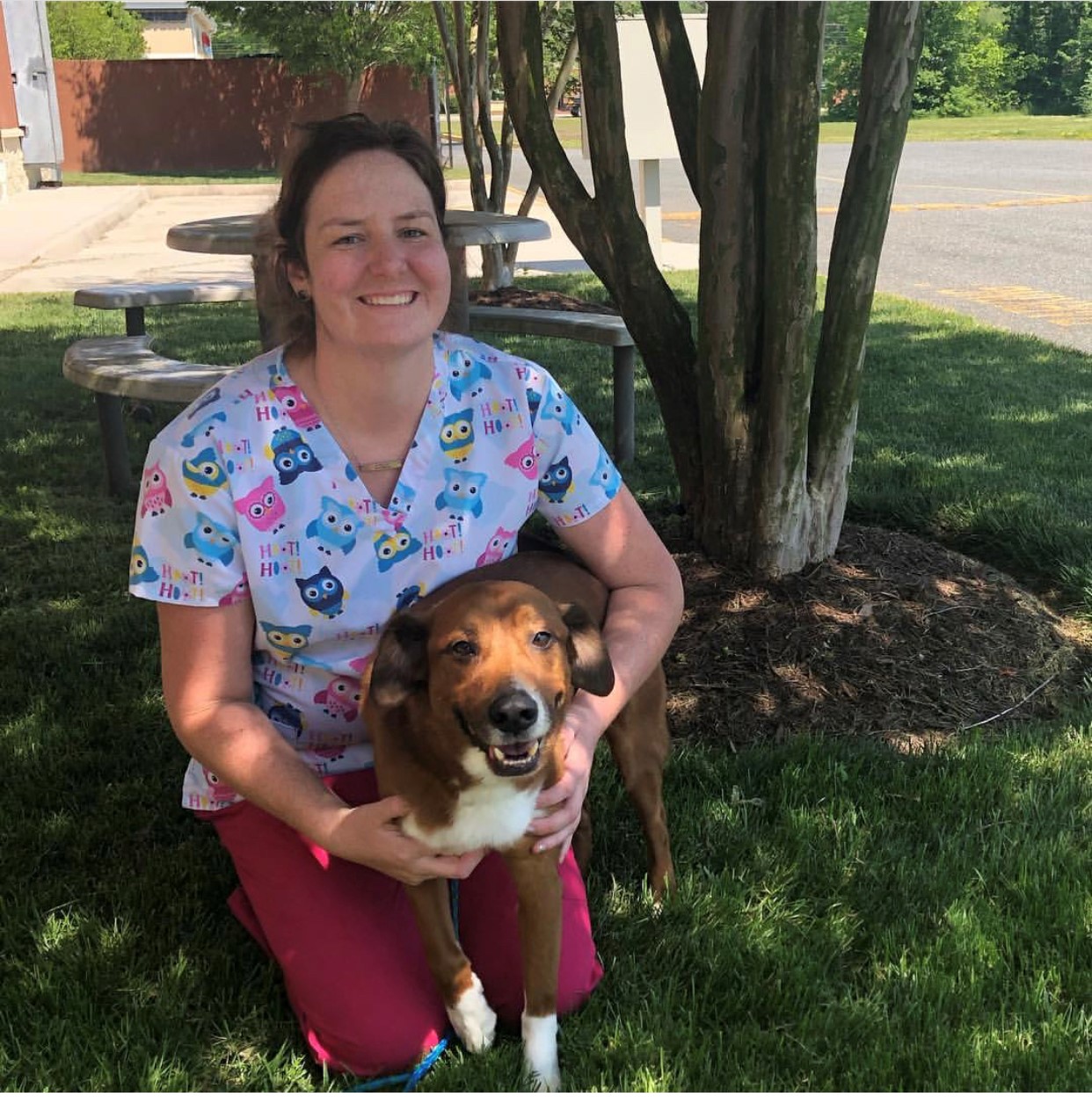 Jenny, Assistant
Jenny is a native to Virginia Beach. She graduated from University of Kentucky in 2008 with a bachelors degree in Animal Science and has worked as a vet assistant at Edinburgh since 2010. Her interests are traveling to the Outer Banks, playing golf, cheering on her beloved Kentucky Wildcats in basketball and football, and spending time with her sweet rescue dog named Prince Eric.
---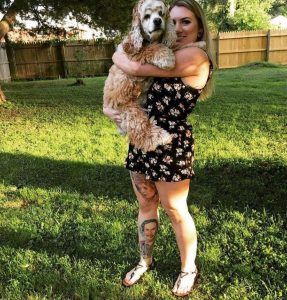 Amanda S, Assistant, MSDS, OSHA
Coming Soon..
---
Ashley Y, Assistant
I am currently finishing up all the programs and degrees that I started when I first enrolled in college. My goal is to enter the Technician program and eventually become a Veterinarian within the next 10 years. I love my job as an assistant to Edinburgh Animal Hospital and would love to stay here for the remainder of my career. I have many fur babies in my life that I adore and spoil. This is me and my little Coco
---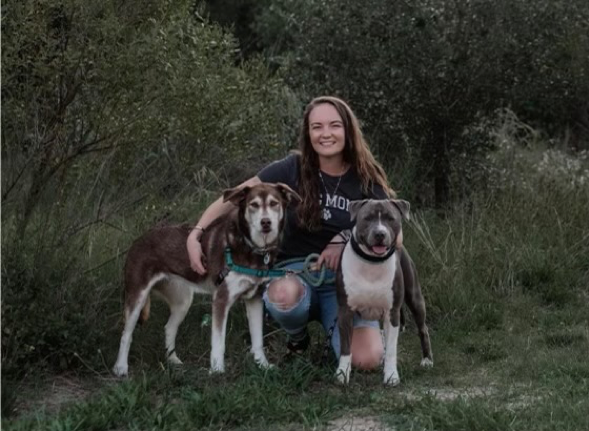 Casey, Assistant
Coming soon!
---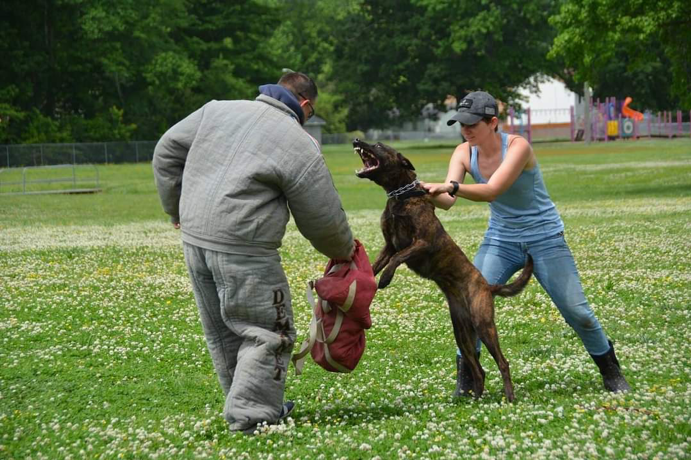 Victoria, Assistant/Receptionist
Coming Soon!
---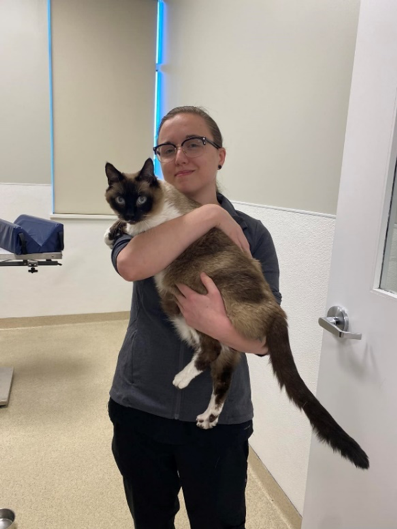 Paisley, Assistant
Coming Soon!
---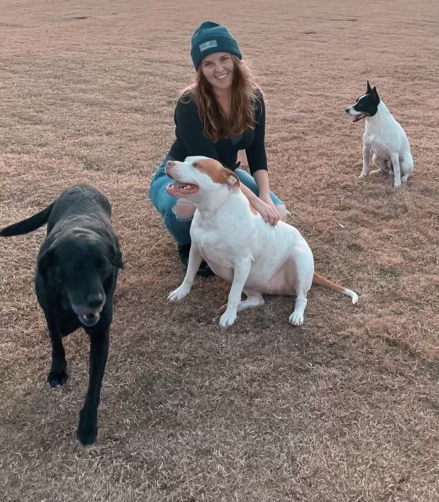 Kennedy, Assistant
Coming Soon!
---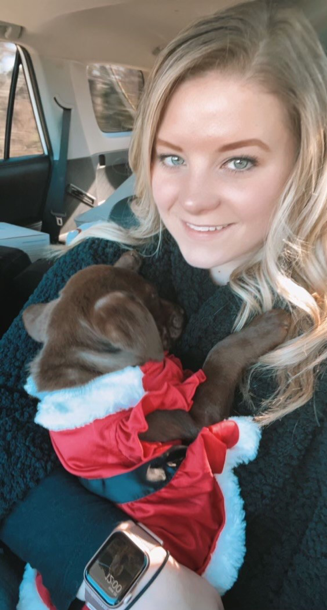 Aryn, Receptionist
Coming Soon!
---
David, Assistant
Coming Soon!
---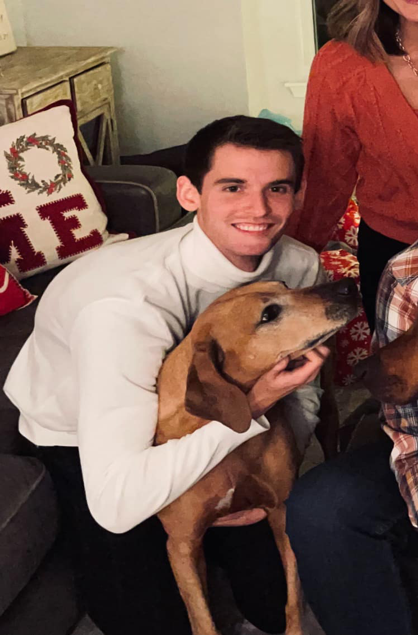 Ryder, Assistant
Coming Soon!
---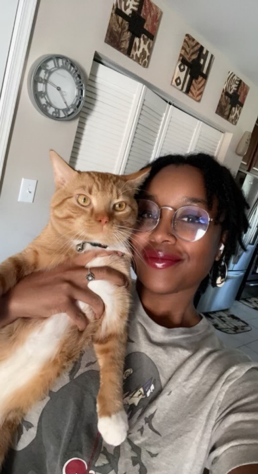 Amaiyah, Assistant
Coming Soon!
---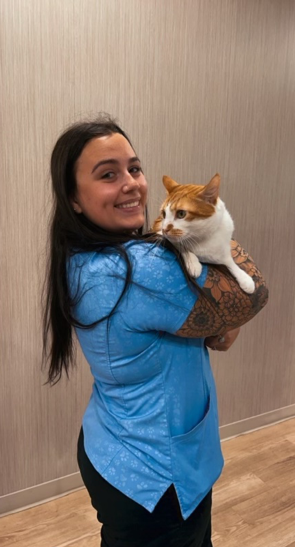 Cloey, Assistant
Coming Soon!
---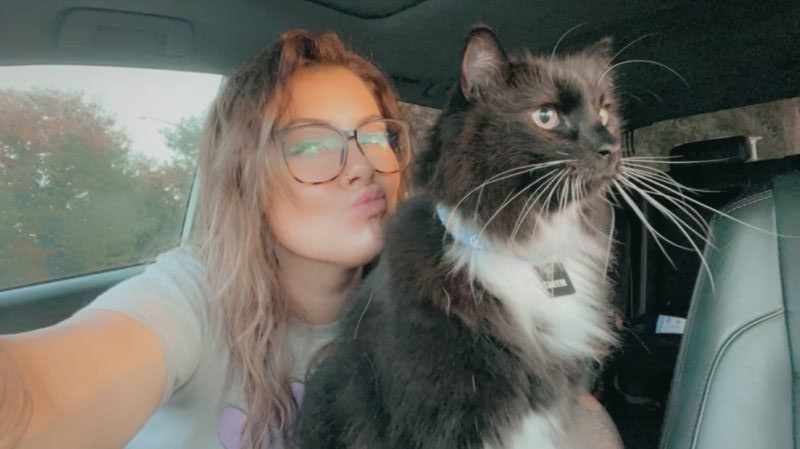 Nikki, Assistant
Coming Soon!
---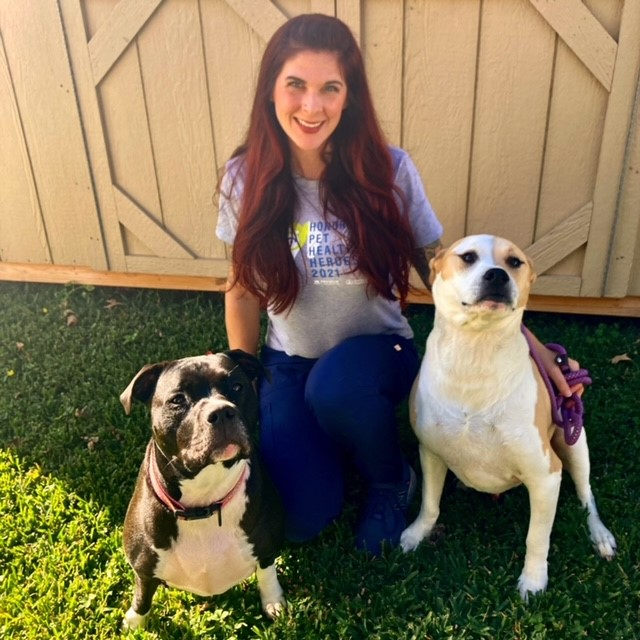 Ashley C, Assistant
After working as an Assistant at an animal hospital in Louisianan in 2006, Ashley took a long break and enjoyed staying home with her 3 kids. As a military wife, she completed TCC's Veterinary Assistant program in 2022 and was hired during her internship at EAH. She has 2 pities named Brutus and Bailey.
---
Our Office
---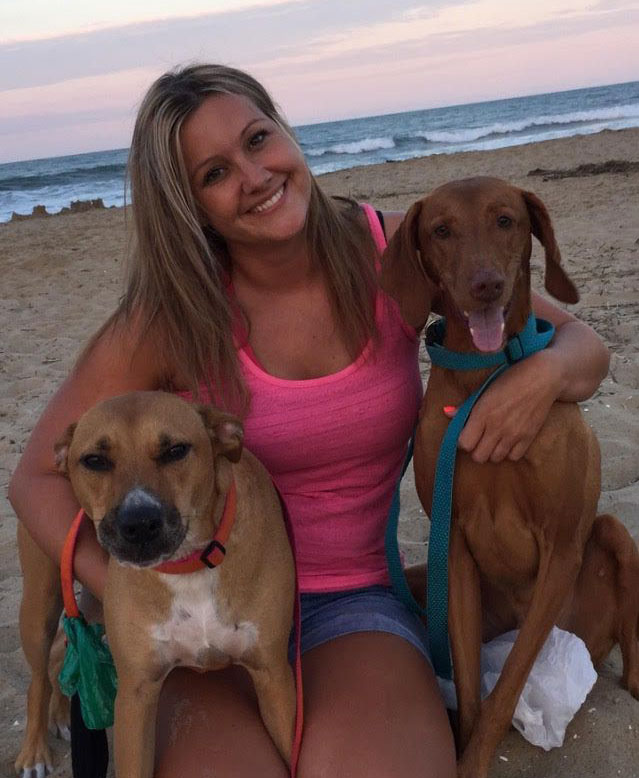 Vanessa, Office Manager
Coming Soon!
---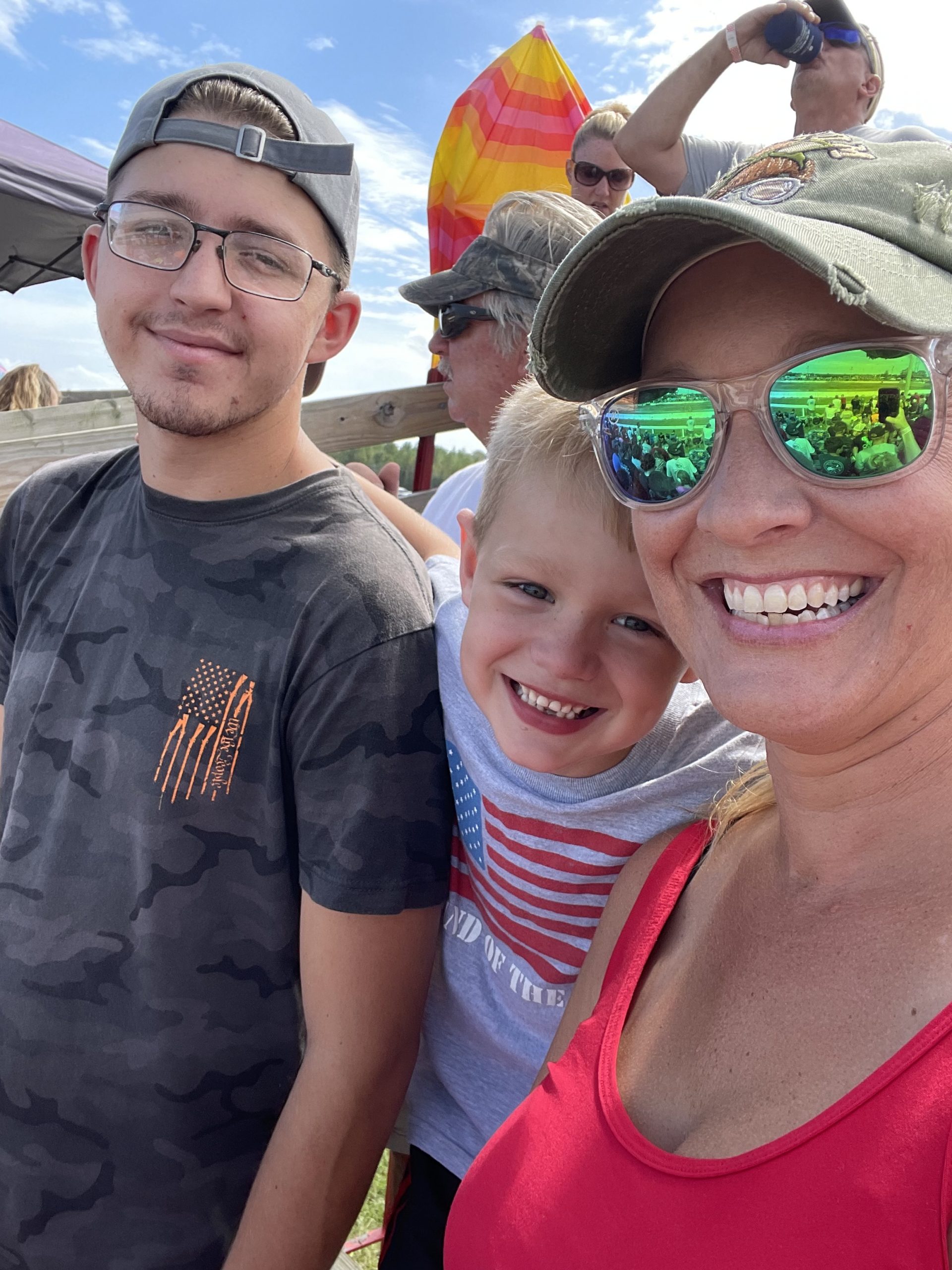 Lisa, Head Receptionist/Manager
Lisa is our head receptionist. She's been with EAH for 7 years. She has worked with small animals for over 12 years and horses before that; her favorite breeds are Jack Russels and Labs. When not at work she can be found in the barn, fishing or on an adventure with her two sons, Tyler and Logan.
---
Our Reception Staff
---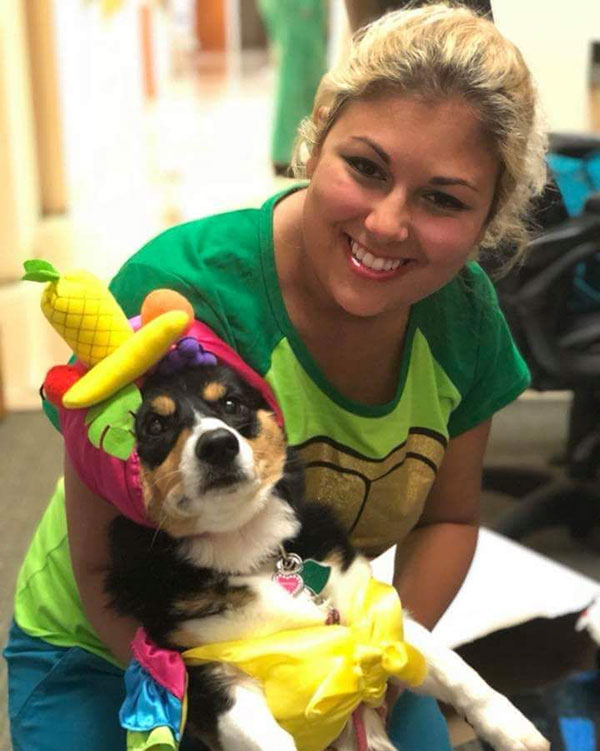 Ricki, Receptionist
Coming Soon!
---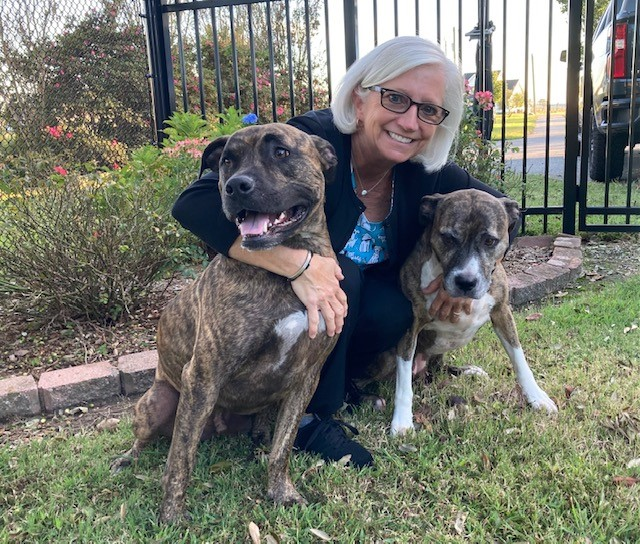 Debbie, Receptionist
Debbie Arrowood, a native of Virginia Beach, joined Edinburgh Animal Hospital in March 2022 as a receptionist. Debbie graduated from Hollins University with a BA in Psychology, and was co-captain of the Equestrian Team. She then attended the University of Georgia for Speech Pathology. Debbie spent 17 1/2 years working in the Residential Commercial Real Estate department for Wells Fargo Bank. After that department was dissolved, she joined the City of Chesapeake Treasurer's department. After 8 years with the City, Debbie decided to follow her love for animals and joined Edinburgh Animal Hospital where her pets have been clients since 2007.
Debbie currently resides in Chesapeake with her husband Mike of 30 years, and her two pittie rescues, Mowgli and Piper. They have 3 children, a son-in-law, and 3 grandchildren. When not working, Debbie enjoys watching her Georgia Bulldogs and Dallas Cowboys, spending time at the beach and by the pool, time with family and friends, and with her two pups Mowgli and Piper.
---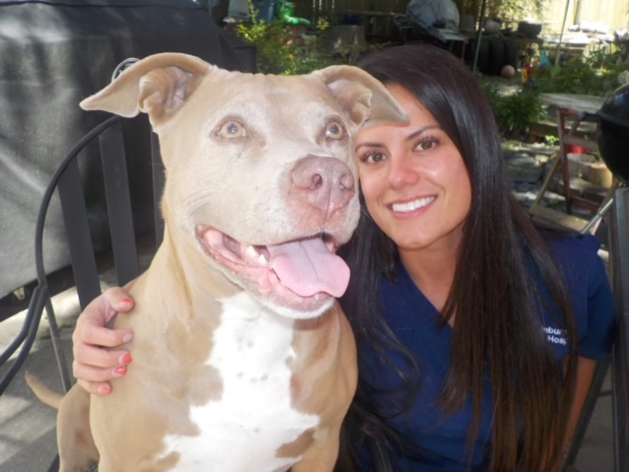 Catherine, Receptionist
Coming Soon!
---
Candy, Receptionist
Coming Soon!
---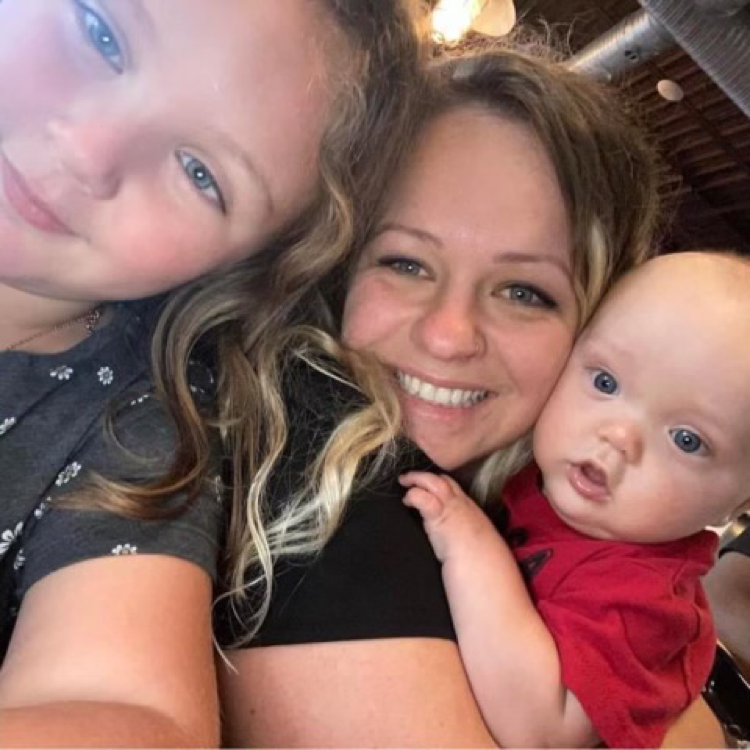 Holly, Receptionist
Coming Soon!
---
Sabbath, Receptionist
Coming Soon!
---
Kayla, Receptionist
Coming Soon!
---
Hailey, Receptionist
Coming Soon!
---
Kennel Staff
---
Morgan, Assistant, Kennel Manager
Coming Soon!
---
Shane, Kennel Attendant
Coming Soon!
---